We have 35 years of experience. However, we have designed and built more than 100 custom homes, in the East Texas area, since 2002.
We have won the Bonded Builder's Claims Free Customer Service Award for each year, since our incorporation.
We are a BBB Member.
We are Energy Star Builders and are TACDC trained.
We were a registered builder under the Texas Residential Construction Commission. They are no longer an authority but, we did the work!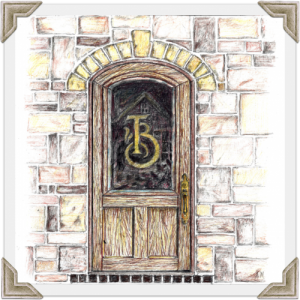 TAYLOR BARNES represents decades of background development, research, professional criterion, experience and a clear path for the inception of a building company that seeks standards of perfection in terms of quality, function and service. This company is dedicated to the one-on-one experience with you, the customer, and your complete satisfaction.
TAYLOR BARNES is solely family owned and operated. While Rusty and Sue are the major factors, each family member has an important and involved role in the success of this unprecedented and inspired operation, which is exclusive to the East Texas area. Understanding that their customer's lives and successes represent a unique and distinct story, TAYLOR BARNES has steered clear of the common "cookie-cutter" approach to custom homebuilding and instituted a pure approach to building. You, the customer, work directly with the owners of TAYLOR BARNES. There are no branches, subsidiaries or managers to complicate the experience.
They provide an unparalleled, full-service approach to the development and creation of your home. From design to décor, structure and material specifications to furnishings requirements, Rusty and Sue serve as your personal representatives, while meeting with TAYLOR BARNES' team of professionals, talented craftsmen and suppliers. The reasoning behind this philosophy is that there is no time for miscommunication and no allowance for error. Thus, the building process is simplified, direct and as enjoyable, for you, as possible.
TBDoor-500x500
Rusty Barnes has sold lumber to high-end homes for 35+ years in the Dallas/Ft. Worth Metroplex area. He has an impressive list of notable homeowners, builders and architects, as clients. However, he considers it the greatest honor to call most of them friends. Due to the size and designs of the homes Rusty has sold, he has become an expert in structural accuracy and is often consulted by architects in designing spans and loads. Homeowners and builders rely on him to recommend quality materials that achieve a desired result and are cost efficient. Rusty's skills in negotiation, his professionalism and his product knowledge have made him highly successful, which required his entire family to serve as his back up.
Sue met Rusty while building homes in the Duncanville area. She often states that she couldn't afford his lumber, so she just had to marry him! Before building in Texas, Sue worked for Whitecaps Corp., a Kennedy family owned company that developed land and subsequently, built and marketed homes on the coast of Maine and the ski areas of Vermont. She became the youngest real estate broker licensed in the State of Maine. Though building in these highly restrictive areas, with such challenging terrain was difficult, her passion for homebuilding became rooted.
Upon moving to Texas, Sue worked for companies that built homes in Las Colinas, Dallas and Duncanville. Her responsibilities entailed design, building and decorating, as well as product knowledge and budget development. After marriage, Sue opted to work in the related title insurance industry, during the time that Lloyd and Shannon were growing up. She was Vice President of a large Dallas area title insurance company and held many positions in marketing and benevolent organizations. However, the dream and passion for building stayed with her and spread to Rusty. Timing was the only unknown.
Together, Rusty and Sue have raised two wonderful children Lloyd and Shannon and now delight in the lives and love of their Son-In Law, Micah, two Grandsons, Garrett and Aubrey and one Granddaughter, Micayla. The Barnes family has made East Texas their home for the past 25 years, after moving from Dallas. Rusty continues to commute several days during the week. In addition to the normal family activities, Rusty and Sue, along with their family, raise Paint horses. They have an active breeding, training and showing program and have enjoyed years of raising these beautiful animals to go on to earn numerous titles and World Championships. The Barnes' commitment to this breed has been chronicled and published. They have been included among the "Legends" of the breed. Rusty also raises cattle, as his form of relaxation.
In 2002, the Barnes felt they were called to increase their involvement in upgrading their own community of Golden. They believed that they could bring quality features, unlike anything else in the area, and bring it in at an affordable price. The result would be excellent homes with appreciative and caring owners, thus improving the tax base for the local school system and improving Golden. A tract of land was purchased that had been in the same family for over 100 years. TAYLOR BARNES diligently worked on the designs and workmanship to make each home respectful of the heritage that goes with the land on which they are constructed. Only the front portion would have homes. The rear retains the scenic, tranquil qualities, with an added pond, that allows not only view to the homeowners, but also, they are free to wander, ride horses or a golf-cart, or just enjoy a picnic.
As a result of their caring efforts in Golden, TAYLOR BARNES has received the interest of many fine and potential customers, now friends. While they have limited the growth in size of their company, due to their requirement for hands-on direction and management, magnificent homes have been constructed by TAYLOR BARNES in Emory, Edgewood, Quitman, Grand Saline, Athens, Kilgore, Canton, Lake Conroe, Henderson and several communities surrounding Lake Fork.
For your convenience, TAYLOR BARNES is fully equipped to work with your architect or they will arrange to find an architect or draftsman to fit your needs. They have a draftsman working with them, at all times that is happy to work with your requirements. Rusty and Sue will provide you with complete material specifications, options and carefully budgeted numbers. Rusty will figure every piece of lumber and related material that goes into your home and will shop for the best price for the quality required. Additionally, he will guide you as to ways to save money and to aid in energy efficiency. They personally select the suppliers and craftsmen and have a working relationship with each and every one, as they are on the job, daily, with their contractors. Sue works with you for all details and selections. To further their full-service dedication, TAYLOR BARNES enjoys an exclusive relationship with Marie Forsythe-Aughtry, A.S.I.D. Marie is a noted designer and decorator that was selected as "The Design Firm" showcased in the Westin Hotel Galleria Relocation Guide. Her specialty was designing and furnishing Model and Show Case Homes, for builders. Upon opening in Plano, Robb & Stucky Furniture and Design Studio hired Marie as their Marketing Director. Recently, she moved to the East Texas Area and has redirected her business focus. Her assistance can be minimal or as great as the customer's requirements.
TAYLOR BARNES' offers the ability to build homes that echo their environment: revering the natural beauty of East Texas, while exhibiting simplicity, structural integrity and quality. They build where they live and they back what they build with their name! To further service their customer, they offer a 10 Year Limited Warranty on each home.
TAYLOR BARNES thanks you for your interest in their company and hopes that you allow their experience to make your building experience enjoyable! If they can be of any further assistance, please feel free to call their office at 903-768-2117 or Rusty, on his cell at 903-850-2116. Both professional and personal references are available to you, upon request.